CISH Congress 2022: Additional Call for Panels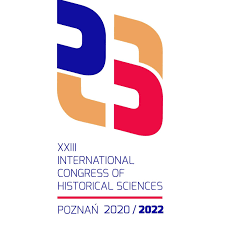 In view of  the cancellation of several panels, the Comité international des sciences historiques (CISH), the international organization for historians, and the Organizing Committee of the World Congress for Historians in Poznań (2022) have decided to permit applications for new panels in three categories: Specialized Themes, Joint Sessions and Round Tables.
Only members of ICHS (national committees, affiliated and internal commissions) are invited to send their proposals. Each association, through its representatives, must return the proposals to the CISH General Secretary Prof. Catherine Horel (general-secretary@cish.org) before August 1st, 2021. Please look on the CISH website. The form for the session proposals can be found here.