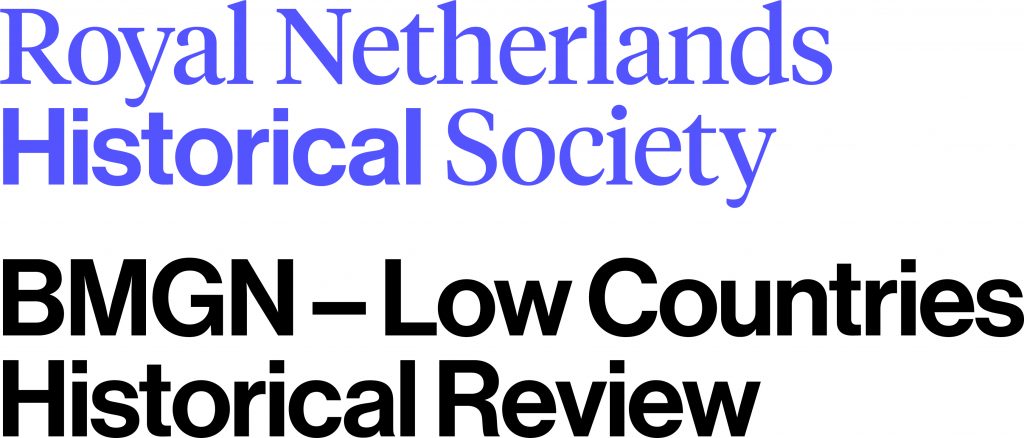 The Royal Netherlands Historical Society will be issuing two grants as a one-time gesture in 2021. These grants are intended for two young historians who have recently received their PhDs (where recent is defined less than 12 months ago) or are candidates on the verge of completing their PhDs. The objective of the grants is to enable these historians to write a scholarly article based on their dissertation or sections thereof, for publication in the BMGN-Low Countries Historical Review.[1] Grant recipients are awarded a payment of 2,500 euro, which they may spend at their discretion.
Reason
In 2020 the KNHG will celebrate its 175th anniversary and the BMGN-LCHR its 50th in its current format. Because of the worldwide Covid-19 pandemic, this anniversary year is following a different course than envisaged. As a result, the KNHG is able to issue two grants as a one-time gesture.
Who is eligible for a grant?
Eligible candidates are those who have conducted PhD research relating to the field of the BMGN-LCHR, i.e. history of the Low Countries. Candidates all over the world are eligible for these grants.
Time frame
The deadline for submitting proposals is 1 December 2020. The award of the grants will be decided before 15 January 2021. No correspondence is possible about the award.
Application procedure
To register for one of the two grants, apply in writing by e-mailing the following documentation to KNHG bureau director Antia Wiersma (antia.wiersma@huygens.knaw.nl):
Short cover letter, with a brief curriculum vitae including a list of publications
Date of (planned) PhD completion
Brief description of the completed PhD research or manuscript approved by the thesis advisor (max. 500 words)
Proposal for the article to be written (max.1,000 words), also indicating the choice of language (Dutch or English)
Name and e-mail address of your thesis advisor (and second reader), who may be contacted for advice.
Applications shall reviewed by a commission comprising KNHG board members and editors of the BMGN-LCHR.
[1] For the submission criteria, see https://www.bmgn-lchr.nl/about/submissions/. Award of the grant does not automatically entail publication. The editorial board reserves the right to reject articles or have them revised.