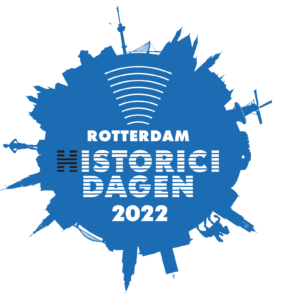 A new call for contributions for the Historians' Days (Historicidagen) 2022 has opened. Submit your contribution and discuss the meaning of history beyond borders with us! The Historians' Days are organized from 25 to 27 August at the Erasmus University Rotterdam.
Share your expertise, projects and ideas and submit them before 1 Februari 2022. A contribution can be submitted individually or on behalf of a (research)group or organization. Young historians are particularly invited to submit a proposal. A contribution to the Historians' Days 2022 can take three forms: Spreading the News Sessions, Opinions without Borders and Crossing Border Sessions. For more information on the different formats, please check the information below, under 'Program'.
Please first check the information below
Important information
You can submit your proposal from 1 November 2021 to 1 February 2022.
You can submit your proposal individually, or as a group or institution.
Collaboration between historians from different backgrounds are preferred.
Innovative forms of presentations are encouraged.
You can only submit your proposal via this link, emails with proposals are not considered.
All speakers have to register as participants and should pay the registration fees. Organizers of sessions are kindly requested to inform their participants about this.
The program committee will reach out about the proposals after the new call has closed. The committee can decline a contribution or ask for adjustments.